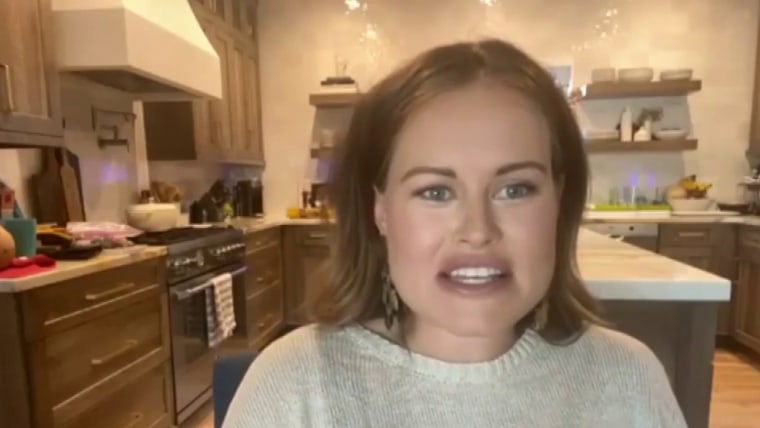 Pregnant Texas woman says unborn baby should count as car passenger after receiving HOV ticket
A pregnant Texas woman claimed her unborn infant ought to rely as a 2nd passenger in her vehicle immediately after she been given a ticket, citing Texas' penal code in the wake of Roe v. Wade's staying overturned.
Brandy Bottone, 32, of Plano, was pulled above June 29 following she drove in an HOV lane, or large-occupancy car land, NBC-Dallas Fort Well worth noted. Bottone was stopped by the Dallas County Sheriff's Section, which was hunting for drivers violating the HOV lane procedures.
The HOV lane necessitates motorists to have at minimum a single passenger in their autos when they use the lane.
When a sheriff's deputy explained to Bottone about the rule, she stated she did, in reality, have a next occupant in her motor vehicle — her unborn little one.
"I pointed to my belly and mentioned, 'My baby girl is correct listed here. She is a particular person,'" Bottone advised The Dallas Morning News, which initial noted the tale.
The officer responded that the rule applies to "two individuals outside of the overall body."
Bottone, who was 34 months pregnant at the time, told the officers that with the overturning of Roe v. Wade, her unborn little one now was acknowledged as a dwelling individual. The U.S. Supreme Courtroom overturned Roe v. Wade on June 24.
'And then I said, 'Well [I'm] not making an attempt to toss a political combine below, but with all the things going on, this counts as a infant,'" Bottone advised NBC-Dallas-Fort Value.
Bottone explained to The Early morning Information that the officer instructed her he did not "want to offer with this" and insisted that the law for HOV lanes demanded there to be "two persons exterior of the overall body."
Despite the fact that the penal code in Texas recognizes a fetus as a man or woman, it appears there is certainly no language in the point out Transportation Department's code that recognizes a fetus as a man or woman or a passenger.
Reps for sheriff's office and the condition Transportation Division did not quickly reply to requests for remark.
Deputies explained to Bottone that if she fought the ticket, it would very likely be dismissed. She options to battle the $215 ticket with the argument that her in-utero infant should rely as a further occupant of her motor vehicle.
"This has my blood boiling. How could this be reasonable? According to the new law, this is a everyday living," Bottone told The Morning Information. "I know this may possibly slide on deaf ears, but as a woman, this was surprising."